get a look INSIDE Our LAB JUST OUTSIDE OF Boston
Join Frank Tagliaferri, Ph.D., VP of Pharmaceutical Development, and Frank Koppenhagen, Ph.D., VP of Pharmaceutical Development, as they walk through our Boston site and give a personal tour and overview of our extensive capabilities.
We have a more than 22,500 sq ft of multi-purpose laboratory space for physicochemical characterization, analytical, bioanalytical, high potency handling, formulation development, cell culture and Test Article preparation (for tox studies.) Our team in Boston includes 40 scientists with world-class experience and expertise in their fields. Their diverse technical backgrounds range from chemistry, biochemistry, analytical chemistry, physical organic chemistry, biomolecular chemistry, chemical biology, pharmaceutical chemistry, protein biophysics and regulatory writing. Our senior team and extensive consultant team have decades of development experience with biologics and small molecules.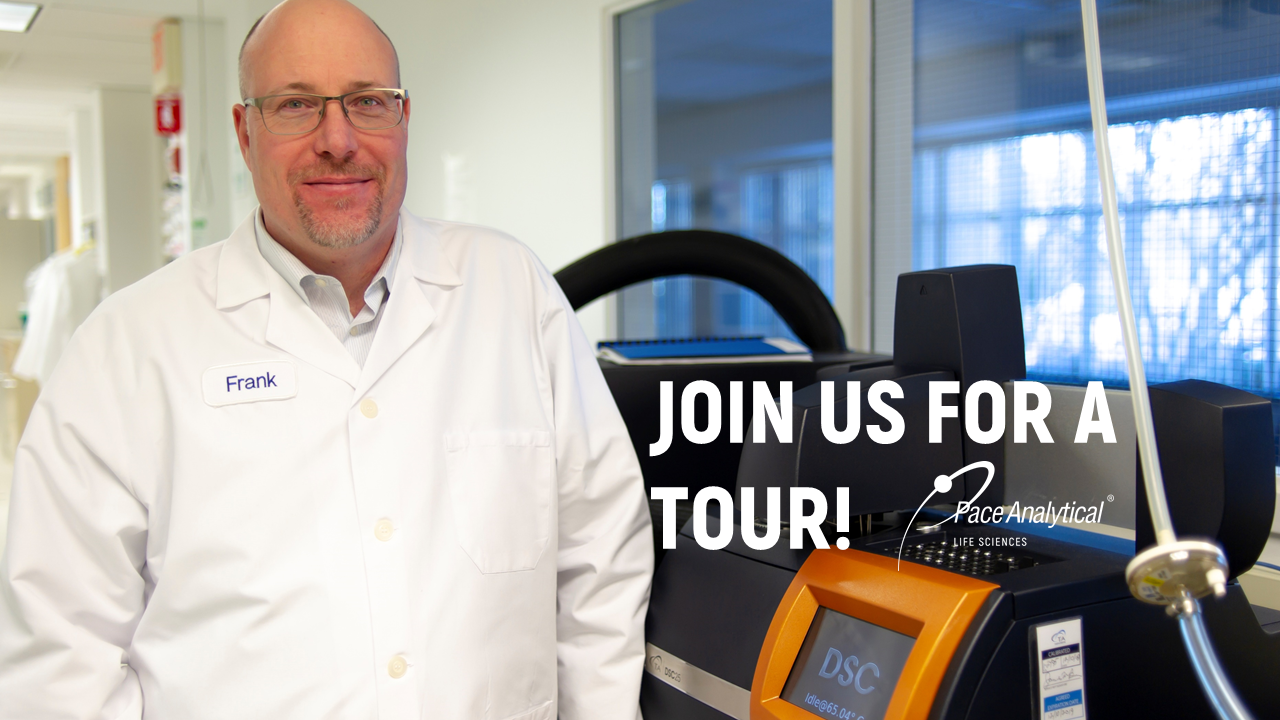 Learn More about our Life Sciences facilities
Technology transfer to Pace Life Sciences' state-of-the art GMP testing facilities in Oakdale, MN and San German, PR enables our clients to seamlessly and confidently advance their programs to preclinical and clinical studies in a manner compliant with regulations and industry standards.
Our FDA-registered, GMP-compliant laboratories offer clients access to expertise in testing a full range of dosage forms. As a contract laboratory services provider, we help to ensure the quality of marketed pharmaceutical products by providing GMP Laboratory Testing:
Chemistry
Microbiology
Raw Materials Clearance Programs
ICH Stability Programs
Reference Standard Programs
Extractables-Leachables
Commercial Product Support
---
Ready to get in touch with one of our technical experts or schedule a live tour? fill out the form below!
Connect with one of our technical experts