Lyophilized Drug Product Development
Overview: In an effort to improve stability and shelf life of a drug, the active ingredients in many therapeutics are typically mixed with a number of other inactive chemicals.
The end result of this process, called formulation, is commonly a liquid solution or suspension. However, for certain drugs, which are prone to degradation or aggregation, alternative processes, like freeze-drying, are effective to improve stability.
Freeze-drying, also called lyophilization, is a technique used to generate dry drug products with improved stability and acceptable shelf life.
In this webinar you will learn:
A general understanding of the use and advantages of the lyophilization process
The lyophilization process, abilities and limitations
The process by which a freeze-dried pharmaceutical product is developed
Who should attend:
Small Molecule Drug Product Development
Biologics Drug Product Development
Chemical Biology
Biotech startups
---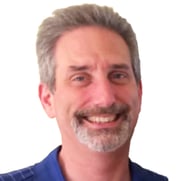 Moderator:
Mike Auerbach
Editor-in-Chief
American Pharmaceutical Review

Presenter:
Presenter Luca Ogunleye, PhD
Associate Director, Pharmaceutical Development Pace Analytical Life Sciences, LLC