Pace® offers deep, decades-long experience in air quality testing and analysis – and the fastest turnaround times in the industry.
In this guide, we provide everything that you need to know about PCB testing in Air and more.
Download the Guide

to learn more about:
Sources of PCBs
Testing Methods
Sampling Best Practices
Regulatory Landscape
and more!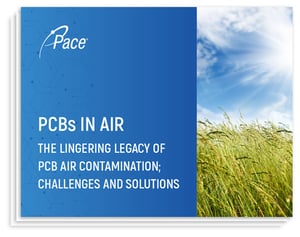 *We're always available to answer project-specific questions: Contact Us