Pharmaceutical Development of Oligonucleotides
Overview: Oligonucleotides are an emerging class of DNA and RNA therapeutics that address a number of unmet medical needs. As with many biopharmaceuticals, the complex structure of oligonucleotides makes their large-scale synthesis both challenging and imperfect.
A number of impurities are generated during manufacturing, many of which are hard to identify using available analytical methods. Furthermore, the use of chemical modifications and formulations that expand the functionality and delivery capabilities of these therapeutics pose additional analytical challenges and potential risks.
As a result, the need for analytical methods that can determine the identity, purity, strength and stability of therapeutic oligonucleotides is critical for companies looking to meet the FDA's Chemistry, Manufacturing, and Control (CMC) expectations.
In this webinar you will learn:
Specifications and analytical methods for therapeutic oligonucleotides
Innovative analytical method development for therapeutic oligonucleotides
Advanced characterization methods for therapeutic oligonucleotides
Who should attend:
Analytical Development Scientists
Formulation Development Scientists
Developers of Therapeutic Oligonucleotides
CMC Drug Development Team Members
---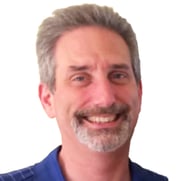 Moderator:
Mike Auerbach
Editor-in-Chief
American Pharmaceutical Review

Presenter:
Jonathan Neidigh, PhD
Associate Director of Pharmaceutical Development
Pace Analytical Life Sciences